Today there is much discussion among universities about how the education system will look like after such a crisis. Simply transitioning to full online learning is already a great challenge for educators. The Ukrainian Catholic University has succeeded in reconfiguring, but it has not been easy.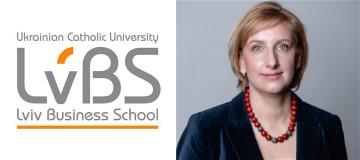 After a month of quarantine, we realize how much we lack community life and communication, and this is perhaps the biggest challenge. As such, schools and universities are looking for different ways to stay connected.
The issue of money for education will be equally problematic. Endowments have been one of the popular funding models for many US universities. Now the value of endowments is decreasing due to the fall of the stock market. Many US universities have already stated that they will lose substantially on their investments.  For example, the University of Notre Dame has USD 11 billion in endowments; powerful universities such as Harvard – almost 40 billion, Yale – 30, Stanford – more than 27, Princeton – 26, MIT – 17 billion.
So, the questions are:  which financial models will universities use, and how do they plan to recover their economic losses in order to survive? For example, the 2008 crisis had a serious impact on the cost of tuition.  However, the universities claim that it is not a proper solution, as expensive education is forcing graduates into huge debt.
In general, for education, especially private education, it will now be a financially difficult period. Education, along with medicine, are difficult areas for investment, since the results of these investments are only seen in the long run. The student needs four years to study to get the bachelor's degree, then a further two years for the master's degree. Beyond that, to go on to doctoral studies to become a scientist, or for professional development, they need to apply for a management programme or certification. The quality of education and how it reveals all our pains and problems becomes obvious when there are serious social challenges – elections, appointment of a government or any new type crises.
In many developed countries public and private education organizations are investing heavily in quality, because it is very difficult to sustain, and besides, it is expensive. Being a private institution and not funded by the state, the Ukrainian Catholic University is funded thanks to investments from donors and goodwill. Fortunately, every year both abroad and in Ukraine more and more people understand the value of education and are eager to support the University. We hope that during the crisis this support will not be diminished, because it is now more important than ever.
Also, in the view of the economic crisis in the world, our team is looking for creative and low-cost solutions. Everyone is producing ideas that they had never thought about half a year ago. If we are able to continue these skills as long as possible after the crisis, we will have a much better chance of success.

LvBSUCU campus during the quarantine
How will online complement the 600-year university tradition?
In recent years, there has been much debate about the role of traditional universities with the spread of online education. Despite the popularity of distance learning, statistics show that only 5-7% of people actually complete online courses – this is extremely low efficacy. Now that everyone has been forced to go online, students are in a bit of a different environment because they have to study the material. It is essential that there are schools and universities which are able to provide this process.
However, this crisis has given everyone the understanding that community and communication are very important and these are the things our students, according to the survey, miss the most.
It has become clear that classical universities with many good traditions must embrace change, and a clearer understanding is forming now as to exactly how.
Both teachers and students are undergoing a massive transformation: learning a lot and quickly; absorbing much more information than before the quarantine; practising new formats and ways of interacting – all have taken a major step towards digital literacy.
At UCU, we were able to quickly switch online, and there were prerequisites for this.  All faculty members have been working on the Moodle platform for several years and have at least a basic course format.  We have begun to prepare for the full online transition in advance since late February. Considering the rapid spread of COVID-19 worldwide, it became clear that quarantine in schools and educational institutions was inevitable. Therefore, upon its announcement, the teaching process at Catholic University did not stop, but gradually changed to another format.
After three weeks of such training we collected students' feedback.
66% say that all courses have been transferred to the distance format, 24% say that part of the subjects have been transferred, and some have been transferred to the format of tasks and assignments. Only 10% indicated that part of the courses had not been transferred, due in part to practical classes and internships. 68% are generally satisfied with the quality of online teaching, and 80% of students are aware and happy about open access to Coursera.
Every week, the university receives a detailed report from Coursera: the number of people who have completed the courses, and the number in the process of enrolling for new ones. Students share their success in social networks, posting photos of certificates about completed education.
At the same time, there are some difficulties that have been encountered, not only at UCU but also at other universities.
First of all, there are technical problems: poor internet connection, occasional power outage, a lack of headsets on computers, low power of mobile phones, and therefore it is sometimes impossible to find alternatives to computers. This is why it is necessary for teachers to record and give access to the lectures so that they can be viewed later.
Students also get tired; some complain of pain in their eyes and back. Many are dissatisfied that the amount of material had grown sharply (about 60% admitted to feeling overwhelmed), and 1/5 of the students said that they needed spiritual and psychological support.
For that reason, priests and university clergymen counsel students throughout the working week, helping to resolve the difficulties they have encountered during quarantine. These days, the faculty of health sciences also organize psychological counselling services online. And the faculty of the Master's programme "Physiotherapy and Occupational Therapy" have launched an internal flash mob to encourage colleagues to physical activity and communication: they post a video where they exercise, and pass the baton to other colleagues.
How will the student change?
The crisis opens up fantastic opportunities for students and anyone searching for development – many of the world's leading universities hold free events and webinars. Coursera has made its courses freely available to higher education institutions, allowing all UCU students to learn from the best teachers in the world. So even if you are not a student, and you have free time while on quarantine, invest it in education.
Many educational institutions have undertaken to assist governments in the fight against the pandemic. For example, Maastricht University in the Netherlands has launched a series of open webinars explaining the functioning of their public health system in the light of COVID-19 and how to combat pandemic anxiety and stress. Moreover, Martin Paul, a president of this university and also a clinical pharmacologist, has started a blog to warn against fake news related to the coronavirus topic, especially when it comes to fake medical advice, which unfortunately is spreading even faster than the virus itself. The University of Essex has focused on the mental health of students and has prepared a series of online lessons on how to reduce stress and stay calm. Many academic institutes and laboratories, operating at universities, have devoted their resources to the fight against coronavirus infection.
At the same time, mobility has reduced due to the COVID-19 pandemic. This year students are likely to choose universities "closer to home". For example, UCU has already received several requests from students wishing to transfer from Poland. Due to the unknown spread of the coronavirus, we cannot predict which opportunities will exist for international students.  In the United States, young people are beginning to change their decisions about universities, in favor of those which are closer to home. Therefore, there is a hypothesis that this could affect the acceptance rate. So, with good preparation and the willingness to take a risk, there is a chance to get into a good university.
How will the student change?
Obviously, the "I came to listen to a lecture" scheme doesn't work anymore, as it turns out it is not necessary to come to the classroom for that.
Ukrainian Catholic University is searching for new formats. After the quarantine, we may introduce a four-day or three-day on-campus training, and a day or two online so that the student can use that time "to work in the field".
The task for students after the quarantine is to change their mindsets from "I am the listener" to "I am the manager of my study". This means that the class is not just for the consumption of information, but for its application.

LvBSUCU campus during the quarantine
Quarantine is not a sprint, but a marathon.
UCU's Centre for Educational and Innovative Technologies (CENIT) conducted an interesting analysis on the distance learning peculiarities. One of its results is that quarantine is not a sprint, but a marathon.
Oksana Pasichnyk, the author and teacher of the "E-didactics and Blended Learning" course says that it's important not to exhaust yourself too soon in this way.
Our faculty members are sharing their thoughts on how to balance in the new online educational reality – here are some tips:
Time: All instructors and students are now critically short of time, so everyone needs to be constantly engaged in personal time management and to approach in a balanced way to organizing their time.
Set realistic expectations. Don't expect students to learn the whole time, work independently, read, watch a number of videos, complete all presentations, and then write an essay.
It is also more difficult for them after three to four and a half hours of online classes.
Mutual support. We did not choose the e-learning format in advance and being completely online has been forced, so we need to quickly adapt to the new reality.
Teachers should practice and improve, but one should not expect that classes will be perfect every time. We are all in such difficult circumstances, so teachers should think about both the psychological state of students as well as their own.
Run the marathon with dignity. It is the huge responsibility of the teachers as to how well organized the online learning process will be.
It is important to set it up not for a week or two, but with a view to the long-term perspective.
And the purpose of study is not only to finish the school year, but to support one another. Such support between faculty, students, staff and universities is essential.
Our strength is in our unity
The crisis exposed another important aspect – we are all children of the world. It has opened our fragility. If we do not start to unite, solve our problems together, not only at the city level but also at the country level – we will not be able to save the planet.
The current issues and challenges, the crisis of modern leadership in Ukraine and in the world have happened because we allowed such leadership to happen. As the circumstances have shown, such leadership does not address large-scale challenges properly.
In his Easter sermon on Urbi et Orbi Pope Francis noted that after the Second World War Europe was able to rise again thanks to a spirit of solidarity that overcame the rivalry of the past. It is important not to let this rivalry return.
"Today, the European Union is facing an epochal challenge which not only its future but also the future of the whole world will depend on. We cannot lose another opportunity to confirm solidarity, also we will resort to innovative solutions," the Pope said, congratulating the believers on the Resurrection.
The crisis and quarantine will end sooner or later, but it probably won't happen quickly. The question is: how will we draw the conclusions for both our organizations and society as a whole? We travelled a long way to the crisis but it is NOT the one that will help us get out of it. Successful universities, organizations, wise executives, and managers will seize the momentum to get out of the crisis by taking most important lessons and valuable practices from it, and to combine the best we had before the crisis, but NOT to return to the previous state.
By Sophia Opatska, Vice-Rector for Academic Affairs of Ukrainian Catholic Universities (UCU), Founding Dean of the Lviv Business School of UCU, IMTA alumna and CEEMAN Champion in Institutional Management 2018
Source: CEEMAN